CALM will be released on 14.12.15
Sun, Nov 8 2015 03:46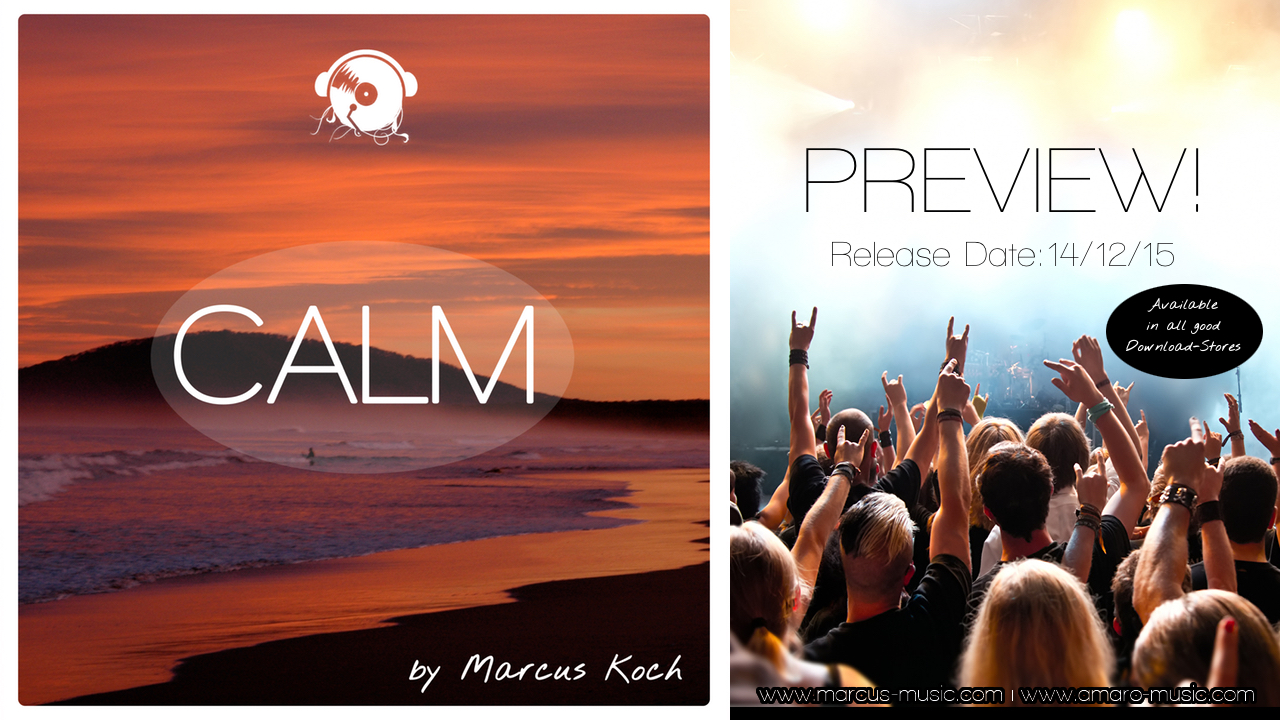 It´s done!
My brand-new LP CALM comes out soon!
Listeners of 'CALM' dive deep down into a sound-world full of atmospheric density and hear wide spaces, catchy Piano melodies and enchanting beats which invites to calm and relax.
This pure Chillout Gems imaging a big range of Emotions and let you gently drift out on a wave into the sunset.
So CALM is the perfect Soundtrack to open your mind and escape the hectic daily stress.

https://www.beatport.com/release/calm/1648812