Stay Chilled from Marcus Koch comes up on 10.3.17
Thu, Feb 23 2017 08:37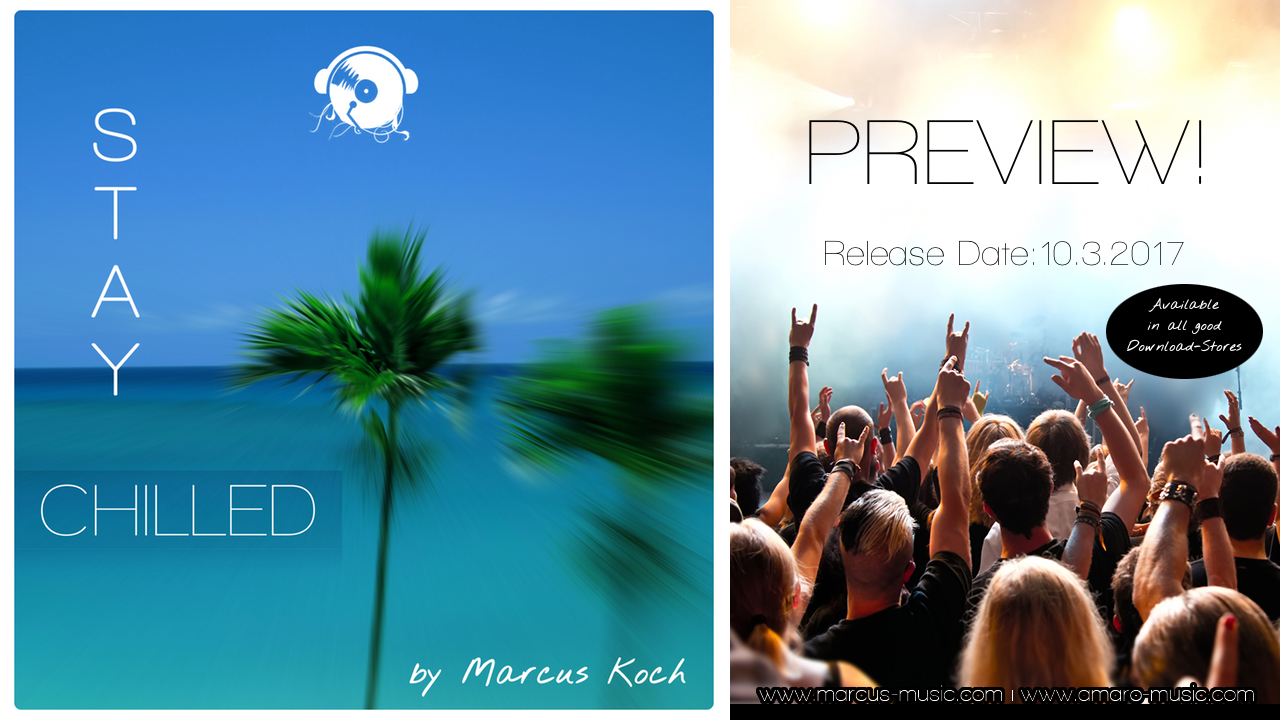 Hello! My new LP Stay Chilled comes up soon!
On the 10 March "Stay Chilled" will be released by Amaro Music and will be available on all well-known Download stores.
I spent one year on the album. The result is a mixture between Ambient, Deep-House and Pop Music in an own markable sound, which will definitely keep in mind.
https://www.beatport.com/release/stay-chilled/1936412